About Jay and her dogs
I am passionate about my dogs and making sure they live a rich and fulfilled life.  My dogs are pets and also working companions and live as part of my family.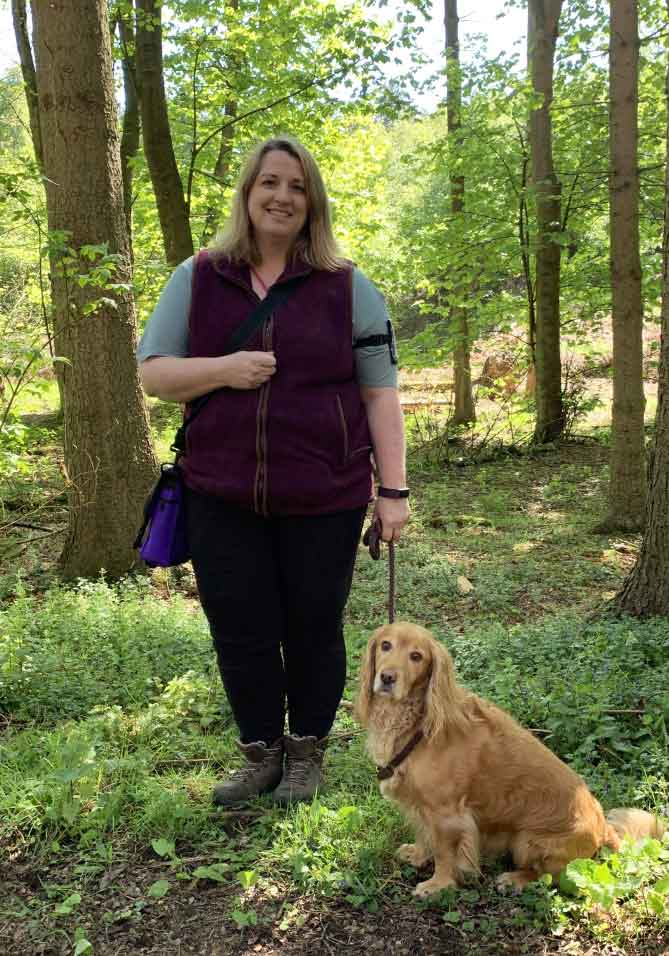 I wholeheartedly believe that there is no reason at all that dogs cannot work and also be a happy family pet.
I have had dogs in my family since I was born and experienced a few different breeds but mainly Gundog types.
The first dog I worked and trained myself was Tia, my beautiful Italian Spinone.  I currently have Cedar, a 12 year old Flatcoated Retriever and a working cocker spaniel called Brock who is my little pocket rocket. Brock is 6 and a half now and works both beating and picking up.
Training approach
I focus on my clients learning what makes their dogs tick so they can base their training and reinforcement on the characteristics of the individual dog they have, and use rewards that their dog values.
I think the most important thing when developing a successful working team is getting the relationship between dog and handler right.  I like to meet all clients on a 1 to 1 basis prior to joining any classes so I can help them to make sure they have the best relationship and find out what might work for them and their dog.
I don't use any aversive methods and teach my clients to work with their environment, to set dogs up so they succeed, and to use the least intrusive ways to manage any mistakes so that they don't damaging their relationship with their dog.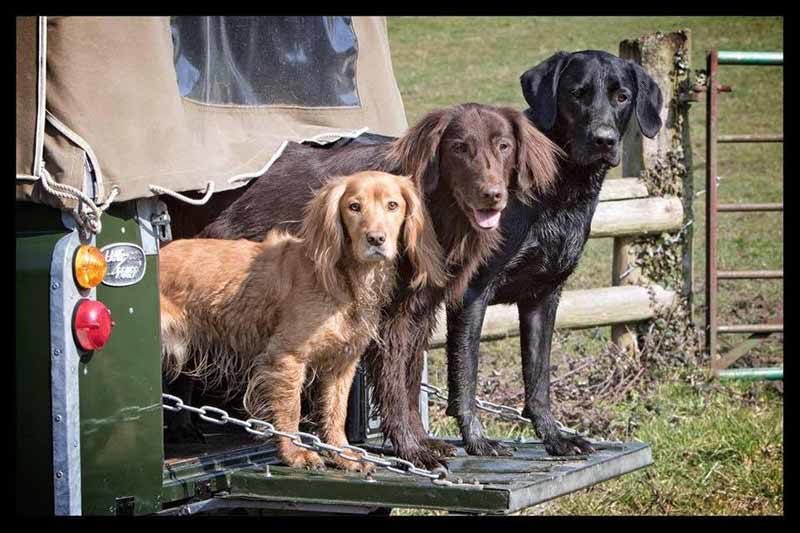 Gundog experience
I started beating with my dad when I was 12 and whilst I have over the years been along for some rough shooting, I have most experience working on driven shoots as I am not a shooter myself (I'm a terrible shot).
I have worked my own dogs beating and latterly picking up and have experienced both smaller syndicate and larger shoots.  I currently beat and pick up during the season on a small syndicate shoot and do working tests out of season.  With my next dog I am planning to work towards entering field trials.
Particular breed knowledge
My expertise is with retrievers and spaniels, although I have also worked with HPRs.  I have not only owned and worked retrievers and spaniels myself, but have worked with many, many owners as a trainer and instructor through my Gundog classes and my work at an assistance dog charity.
Qualifications and other Accreditations
I studied animal behaviour and animal biology at university, and I am also a trained teacher – combining both these things led me to a career as a dog trainer.
Over the last 12 years I've worked at an assistance dog charity, training dogs to work for people in a life changing way. In the last 6 years I've also trained trainers in the skills I've developed, and am an accredited instructor with the Kennel Club in assistance dogs.
Services offered
I am a foundation instructor with the Gundog Club and run pet Gundog classes aimed at both people with pet dogs that would like to do some Gundog style training or work towards taking the Gundog grades, and those looking to train their dogs to work with them in the field (beating or picking up).
I offer puppy courses, foundation gundog courses and a variety of different workshops focusing on different aspects of g
undog training, as well as 121s and also 'training walks'.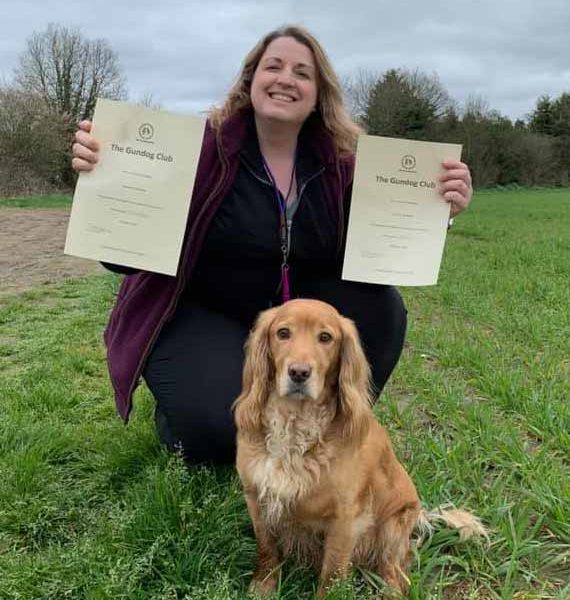 I cover all of Buckinghamshire, and have training grounds conveniently located just a few minutes drive from junction 5 and 6 of the M40.
Contact Jay 
Jay's direct contact form will be available soon. In the meantime, to find out more about how Jay can help you, send an email to admin@thegundogclub.co.uk, and we'll pass it on