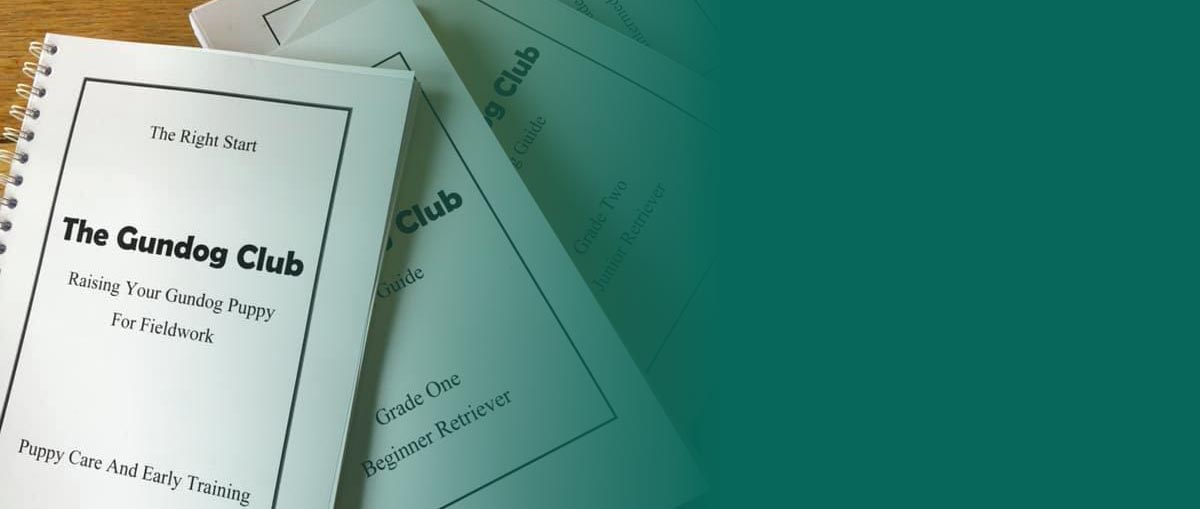 Gundog Club Training Manuals
By Pippa Mattinson
LAST DATE FOR ORDERS BEFORE CHRISTMAS IS 15TH DECEMBER. NO BOOKS POSTED BETWEEN 16TH DECEMBER AND 3RD JANUARY. PLEASE NOTE WE OPERATE A MANUAL SYSTEM AND DO NOT ACKNOWLEDGE ORDERS OR ADVISE DISPATCH.
The Gundog Club provides training books to accompany the earlier levels of the Graded Training Scheme and concentrate on basic obedience and retrieving.
The books are written by Gundog Club founder Pippa Mattinson  and follow her principles of training your dog in easy stages.
Each book gives step-by-step instructions for teaching your dog the skills required at a particular grade.  Force-free students, please scroll down for more information.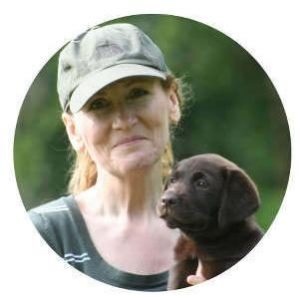 What People Say About The Gundog Club Books
Many thousands of copies of our books have been sold and each of the guides has received excellent reviews
"it's packed with helpful hints and common sense; follow its instructions and you will have a dog capable not only of passing The Gundog Club's Grade One retriever test, but also an animal to be proud of"

David Tomlinson,  the Shooting Times
Click on the links above to purchase our gundog training books.   All proceeds from The Right Start, and the Gundog Training Books go to The Gundog Trust
How To Buy
Books are only available to buy online, paying with debit or credit card or with your PayPal account. Books are normally dispatched (to addresses in the UK) within 7 workings days of order although we may send them sooner if we are able – we send them second class to keep costs down for the charity.
Please note that we don't acknowledge orders. We are a small charity run by volunteers and the book ordering system is a manual system, we don't have time to reply to all the orders. If your payment goes through, don't worry – we'll have your order so no need to email us and ask.
Postage to UK mainland addresses is included in the price, we do not ship books outside of the UK.
Grades currently available are
Information For Force Free Students
In 2018 the Gundog Club joined many other dog training and welfare organisations in adopting force-free training methods
Force-free trainers don't use any aversives (see below) at all in training.
Force-free training is a relatively new arrival in the Gundog community, and the books were written several years before this change was made. Work is in progress to update the training manuals
In the meantime it is important to note that the Gundog Club training manuals currently for sale are not force-free books. 
However, the breakdown of the progression of skills within them is divided into very small steps. Most of our force free students find that this makes them easy to adapt for the purposes of force-free training.
What is force-free training?
Force-free training is a 'hands off' process. It involves teaching dogs using positive reinforcement only and avoiding reprimands, scolding, and forced handling of any kind, no matter how mild.  Skilled force-free Gundog instructors are in the minority but their numbers are growing.