My name is Emma Stoker. I own three Showbred Labrador Retrievers called Baxter, Elsie and Prue, and have extensive knowledge of the breed. I also have a working bred Springer Spaniel called Pip.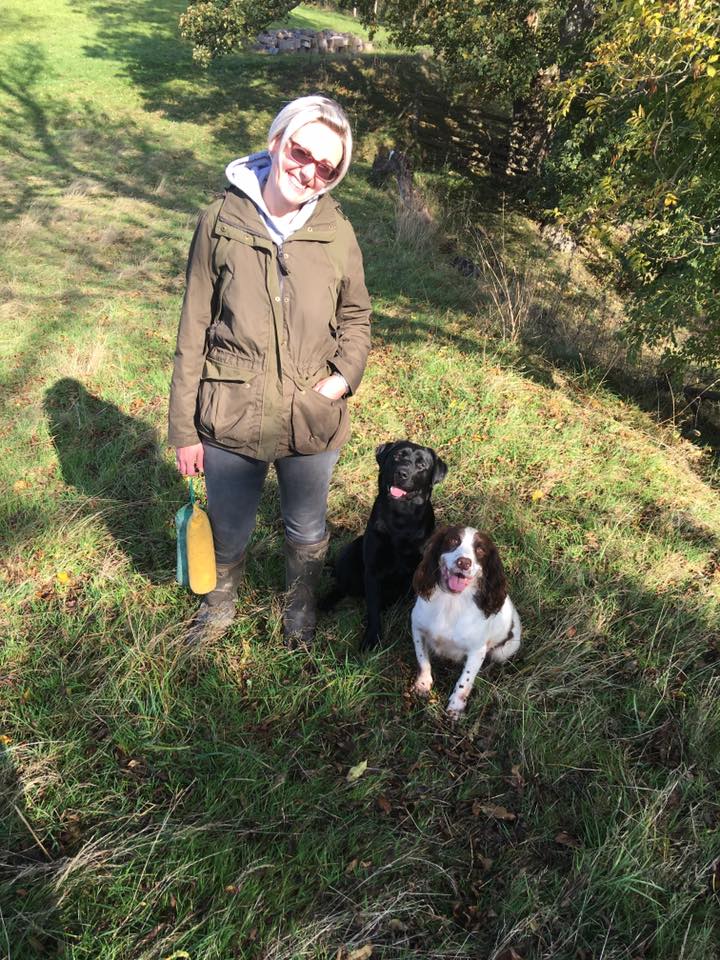 I have both worked and shown my dogs. I like nothing better than watching my dogs work! It takes my breath away every time!
Training approach
I am a force free trainer and all of my training is based on science based reinforcement techniques.
My BSc in Canine Behaviour and Training, has given me a solid understanding of learning theory and my experience in other dog activities, including Rally Obedience, Working Trials, Parkour and Agility have shown me that there is no place for positive punishment in the training our dogs.
Force free, to me, means working together with our dogs, building relationships based on trust and understanding. I use a clicker for the majority of my training, as it allows for precise behaviours to be marked and reinforced. I teach clicker training to my clients when they attend my classes. My training is based on giving dogs choices, rewarding those choices we like, in order to build confidence, focus and independence.
I believe that 'if' training is planned carefully enough, increasing the difficulty of the task in small increments, raising the criteria slowly, our dogs need never fail.
Gundog experience
I work my dogs over the winter at local shoots and have competed with my show bred Labradors in Labrador Retriever Working Tests.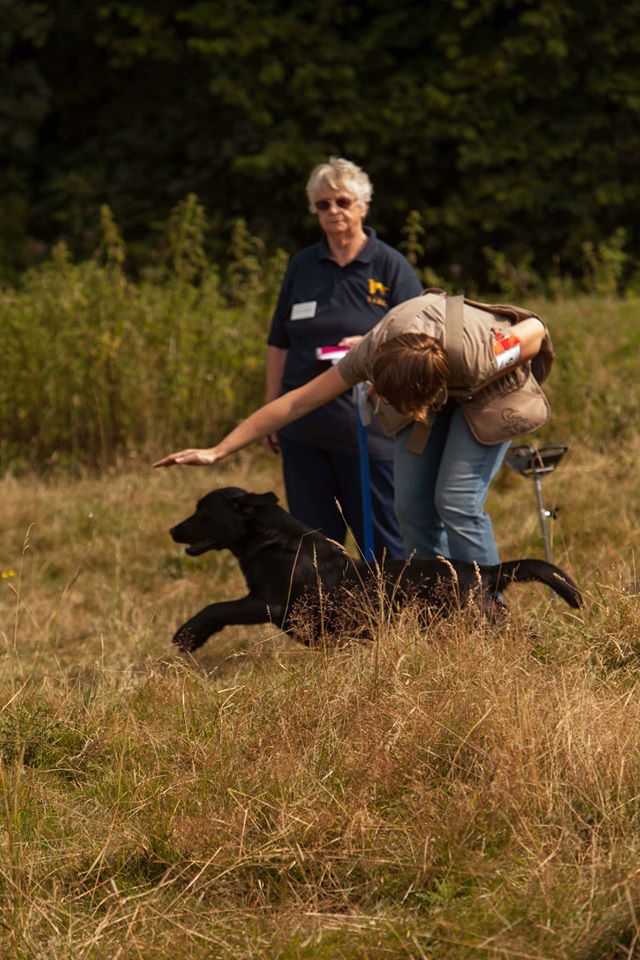 Elsie, one of my showbred Labradors and Pip my Springer Spaniel have their Working Gundog Certificates.
Particular breed knowledge
I own showbred Labradors Retrievers and a working bred Spaniel. I have worked my Labradors in working tests and both my Labradors and Spaniel have their Working Gundog Certificates.
I have worked with a range of breeds, including Labradors, Spaniels, pointers and HPR breeds, including Large Munsterlanders. My specialism is in Labradors and spaniels.
Services offered
I am an instructor for the Foundations Grades 1 – 3. I am happy and confident working with both Pet Owners and those looking to compete in Novice working tests. I currently offer Classes, twice a month, and also one to one training sessions.
Qualifications and
other accreditations
I have a Degree in Canine Behaviour and Training and am a Certified Dog Behaviour Consultant with the IAABC. I am also a member of the Force Free Pet Professional Guild, an Agility Club Accredited Instructor and a Certified Canine Fitness Trainer. I am also a Kennel Club Rally Obedience Judge and an examiner for the Good Citizen Dog Scheme.
I also have a teaching degree and have taught in schools for 20 years.
Contacts and contact details
Emma's looking forward to hearing from you and will be happy to have a chat about your training needs: