Professional dog trainer Steve Hare offers gundog training to all breeds of gundog at his facilities in Leicestershire.
Steve is highly qualified instructor: he is a Gundog Club Accredited Instructor; an Instructor with the Academy of Dog Training and Behaviour; and The Institute of Modern Dog Trainers.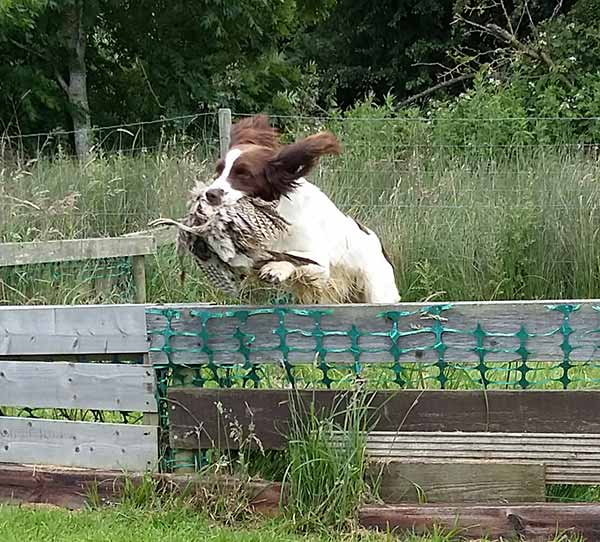 Although Steve was himself introduced to gundog work via more traditional methods, he now prefers gentler training.
This is the approach that Steve offers to Gundog Club students in Leicestershire. He says "I have found that both handler and dog find this a more pleasurable way of learning".
Steve fully appreciates the requirements of those new to gundog work, and worked through the graded training scheme himself some years ago.
If you would like to learn how to train your gundog using force free techniques, you can contact Steve today using the form at the bottom of the page.
Steve's training facilities are located at Fleckney.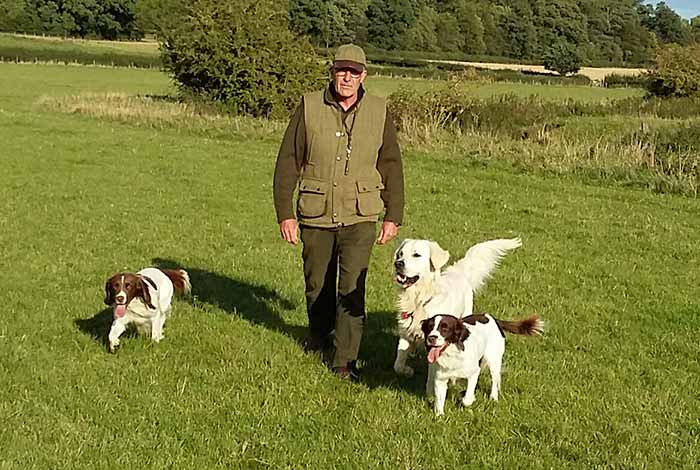 More about Steve
Experience in training people, is as important in a Gundog Instructor as experience in training dogs. Steve is a qualified teacher and assessor with the City and Guilds occupational awards scheme.
He also has extensive instructing experience with the army and fire service. In the past few years he has become increasingly involved with gundog training.
Steve says he favours the 'treat don't beat' approach to dog training and practices reward based training at all times. He attends courses regularly to ensure he stays up to date with the latest training methods.
If you would like to learn how to train your dog gundog style, for fun, or with a view to working your dog in the shooting field, Steve will help you achieve your goals. You can reach him via this form: