Leanne's first gundog was a German Wirehaired Pointer who prompted her to explore the needs and behaviours of Gundog breeds, and to enter the world of shooting to better understand and work with her dog.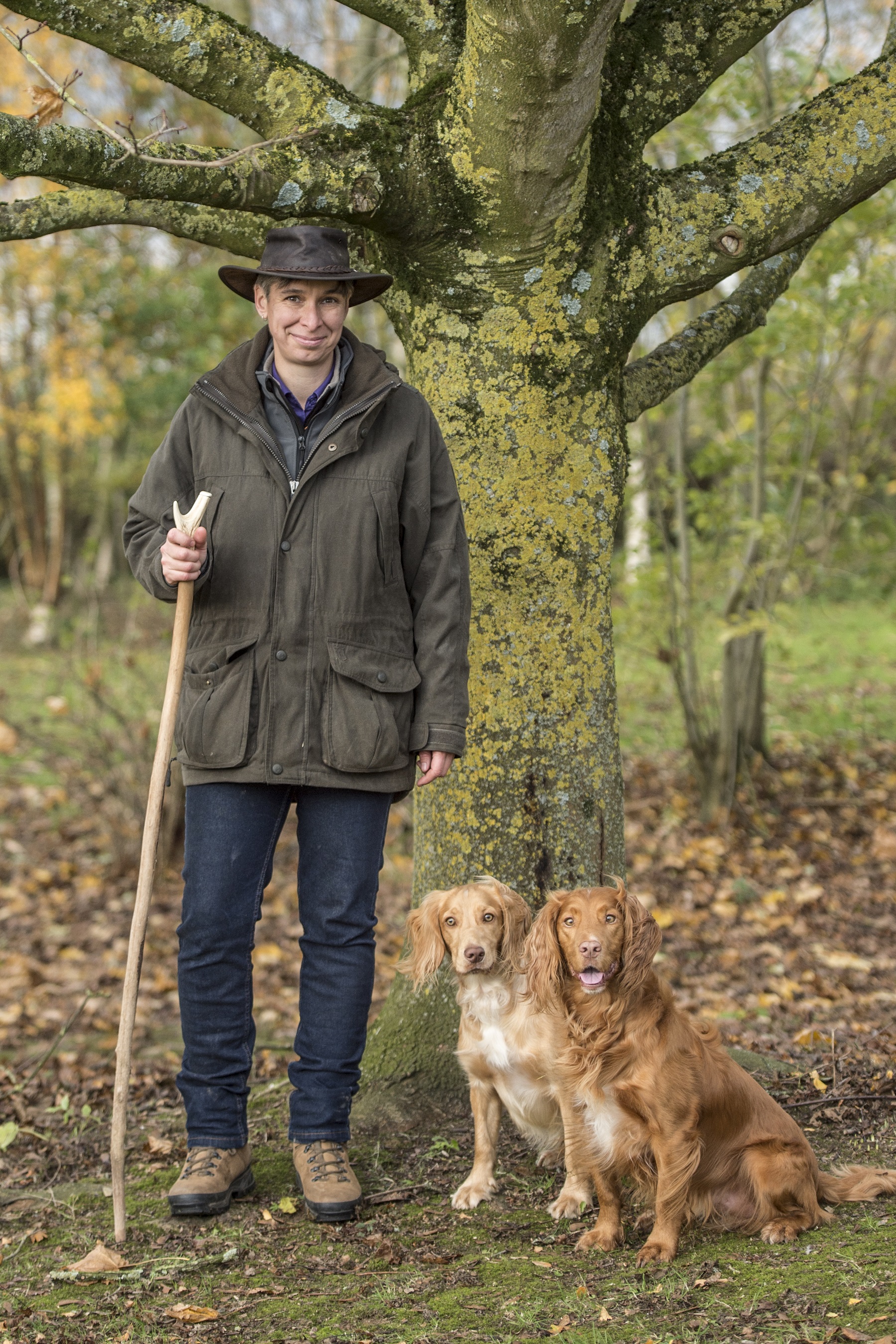 She has now been working on local shoots for more than a decade, going beating several times a week. Her first working cocker, Branston, joined the ranks in 2008 and he had a very successful working career.
In 2013 Erik, her second working cocker, join the team and he works successfully on the local shoots during the shooting season. Leanne and her cockers have demonstrated Positive Gundog Training at several game and country fairs for many years. Leanne and Erik compete successfully at scurries during the summer months and has won the Scramble at The Game fair twice.
2018 saw Ragnar, Leanne's third working cocker come on board, and she hopes to enter Working Tests, and possibly Field Trials with him, of course alongside working on shoots during the winter.
Training Approach
Leanne has been a professional dog trainer since 2005 gradually moving towards specialising in gundog training using clicker training and other positive reward-based techniques to train people and their dogs to become quality working teams. A lot of her training looks at how to set things up so that your dog learns to make correct choices when out working, through teaching good impulse control and self-management and creating high value reinforcers that can be used to reward your dog for a job well done.
Many of Leanne's clients have gone on to be valued members of the local shooting community and some of them are working towards competing in working tests and field trials.
Gundog Experience
Leanne has been working regularly beating on several shoots since 2007 and has begun competing at Working tests during the summers. She also competes in Scurries and has won the Scramble at the CLA Game fair the last two times that it has been held at Ragley Hall.
Breed Experience
The breed Leanne is most familiar with is the Working Cocker Spaniel, she also works regularly with other spaniels.
Leanne has owned an HPR, and works with many different HPR breeds and understands how their hunting style is different from the spaniels.
She has many clients with retrievers and so is familiar with how they work. She has also been on many Retriever focused training courses and so one of her cockers is an honorary retriever and can do long straight lines even on a blind retrieve!!!!
Services offered
Leanne mainly teaches on a one to one basis at her purpose-built Gundog Training ground, which is about 15 minutes from junction 28 of the M5. She has both indoor and outdoor facilities so that lessons can go ahead whatever the weather. The facility has varied terrain with many natural obstacles which help to give the dogs variety in their training.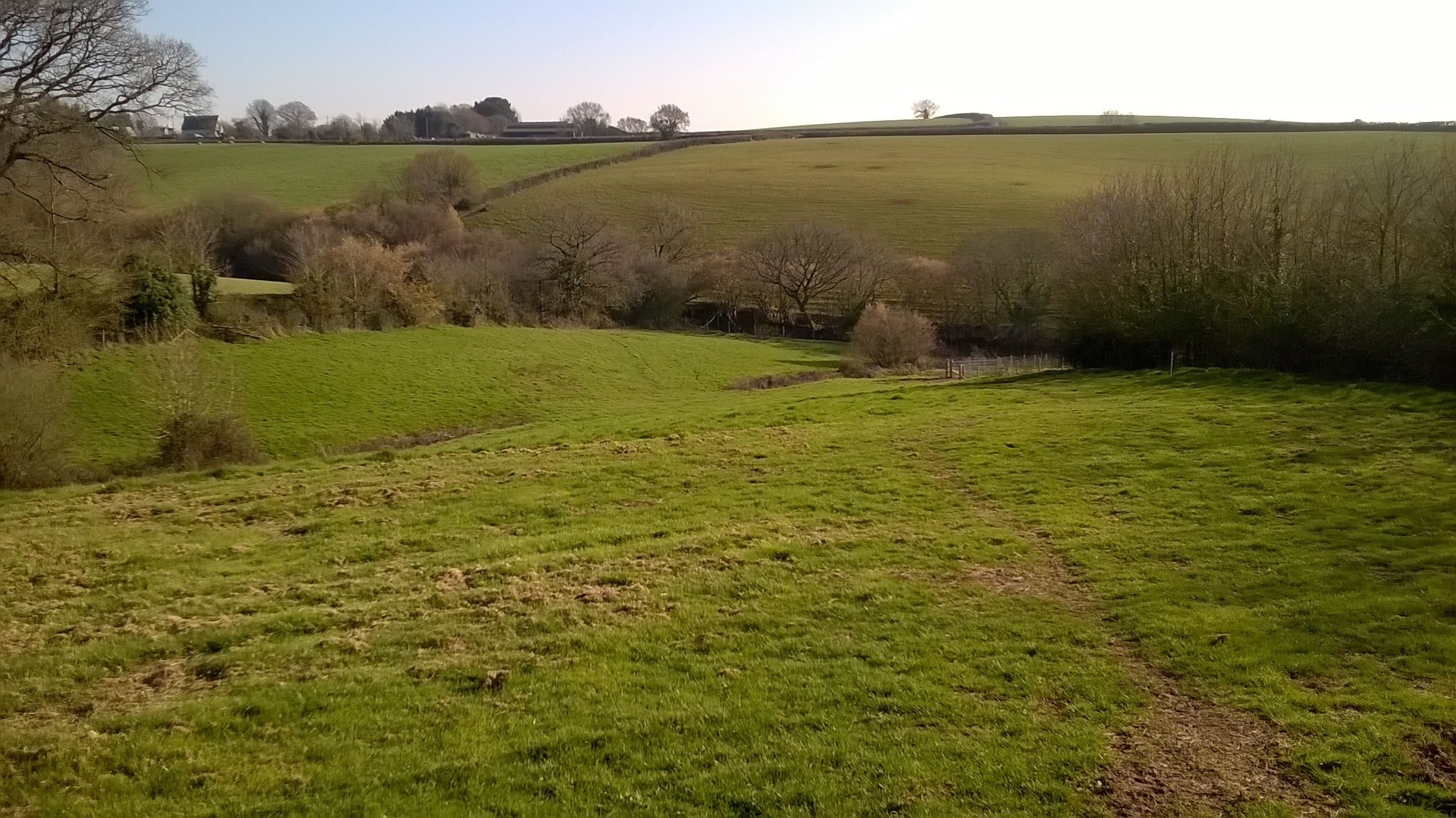 She offers monthly group sessions for her one to one clients so that they can put into practice what has been learned in the private sessions.
Currently Leanne has clients working through all the Gundog Club grades up to grade 5. She offers a training course for grades 1 and 2 during the summer on a weekday evening.
She is happy to teach pet dog owners who do not want to work their dog but would like to work through the graded test scheme; owners who would like to work their dogs; and owners who would like to work towards competition. Leanne has begun competing at a Novice level.
Leanne also specialises in working with dogs who have trouble with outdoor focus, control and recall issues.
Qualifications and other Accreditations
Leanne has a COAPE Advanced Diploma in Practical Aspects of Companion Animal Behaviour and Training, is an affiliate member of the CAPBT Association and a member of the Association of Pet Dog Trainers (APDT). She also has CAP Level 1 and 2 Clicker Training.
Before becoming a dog trainer Leanne was a Research and Development Engineer with a Masters Degree in Mechanical Engineering and became a Chartered Engineer and Member of the Institute of Mechanical Engineering. This background helps Leanne with the problem-solving element that is required when teaching new skills to clients and their dogs.
Further Information
Leanne will be happy to give you a call if you include your phone number on the contact form below: